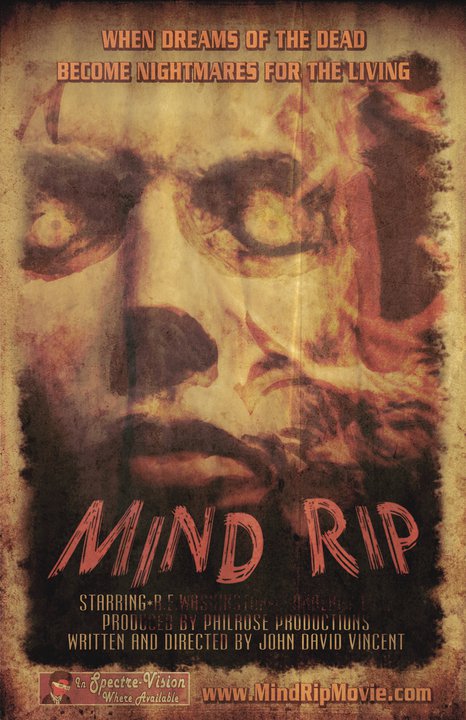 David Endicott returns to his hometown for the first time in fifteen years. Upon his arrival, there is a series of bizarre deaths, and strange creatures are seen roaming the streets. David begins to suspect that there is a connection between these strange occurrences and his brother Jack who died some twenty years ago.
Mind Rip is a grindhouse-style horror film. With a nod to the terror romps of the seventies, Mind Rip contains over-the-top thrills and tongue-in-cheek violence. Mind Rip draws inspiration from such films as Phantasm, Evil Dead, and the original Dawn of the Dead.
---
Promotional Trailer
(2 minutes 37 seconds)
Several Mind Rip scenes have been shot in order to present a promotional trailer, cut in the style of drive-in trailers of the 70s and 80s. The purpose is to show investors the flavor of the movie we're making.
Extended Trailer
(4 minutes 19 seconds)