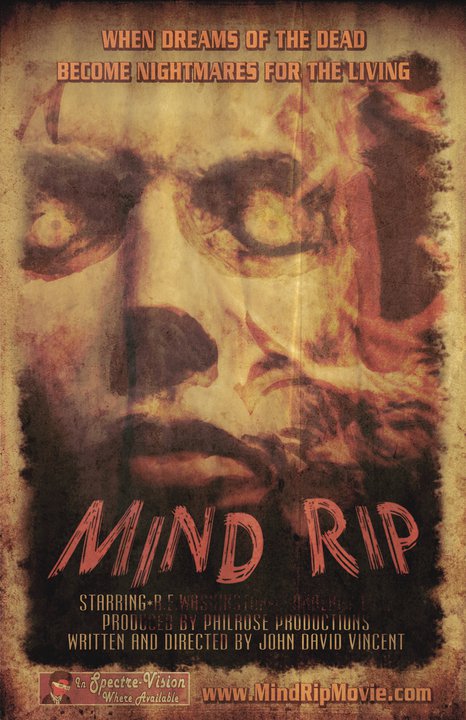 David Endicott returns to his hometown for the first time in fifteen years. Upon his arrival, there is a series of bizarre deaths, and strange creatures are seen roaming the streets. David begins to suspect that there is a connection between these strange occurrences and his brother Jack who died some twenty years ago.
Mind Rip is a grindhouse-style horror film. With a nod to the terror romps of the seventies, Mind Rip contains over-the-top thrills and tongue-in-cheek violence. Mind Rip draws inspiration from such films as Phantasm, Evil Dead, and the original Dawn of the Dead.
---
Promotional Trailer
(2 minutes 37 seconds)
Several Mind Rip scenes have been shot in order to present a promotional trailer, cut in the style of drive-in trailers of the 70s and 80s. The purpose is to show investors the flavor of the movie we're making.
Extended Trailer
(4 minutes 19 seconds)
---
Behind the Scenes
Photo courtesy of Johannes Bockwoldt.
The story of Mind Rip involves comic book monsters that are brought to life through psychic means. These creatures wreak havoc on a small town, and the local police are at a loss.
Photo courtesy of Tracy Stopa Moran.
Photo courtesy of Tracy Stopa Moran.
Photo courtesy of Tracy Stopa Moran.
---
Skully
Skully is a monster constructed from unearthed corpses, brought to terrifying life through supernatural means. Its victims become building material, more flesh to add to itself.
The character of "Skully" was realized through traditional means. A mold was cast from a clay sculpture, then latex pieces were created and fitted with cable controls.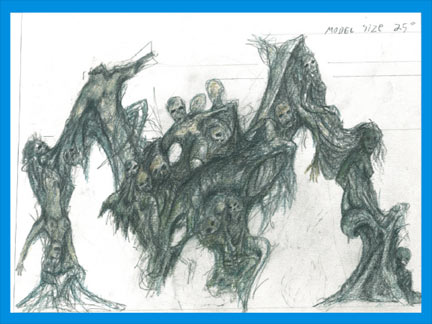 The initial sketch of Skully.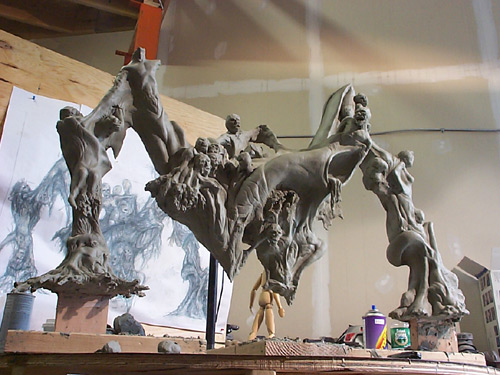 The clay sculpt of Skully.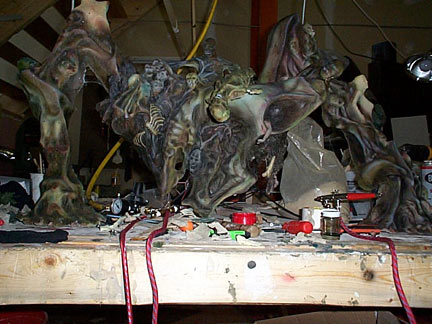 The final look.