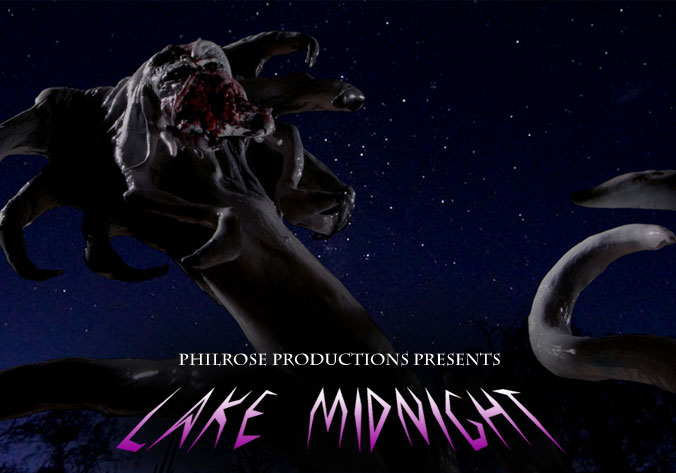 A weekend in the mountains becomes a living nightmare for Wade Howard when a force from another dimension takes control of his life and reality. Wade must resist the evil and try desperately to protect the woman he loves and his own soul.
Lake Midnight is an otherworldly tale of mysterious forces and eroticism. In keeping with the works of cult writer H.P. Lovecraft, the main character finds his sanity and sense of morality challenged at every turn. The film has sequences of time-bending horror, as well as moments of jarring violence and lust.
Lake Midnight comes from the same world as films like Re-Animator, Angel Heart, The Hunger, and Jacob's Ladder.
---
Locations
Lake Midnight Locations from Mike Boas on Vimeo.
---
Inspirations
Lake Midnight Inspirations from Mike Boas on Vimeo.
The Lovecraft Influence
The works of H.P. Lovecraft are a major source of inspiration for today's horror writers and filmmakers. Lake Midnight borrows some supernatural ideas from the master of horror fiction.
Some Lovecraftian elements… We have a pulp fiction writer who sees things that can't be true, and now suspects he might be going mad. He sees the dead rising, bizarre nighttime rituals, and a grotesque monster that is a mass of giant tentacles.
Also relating to Lovecraft, we have an otherworldly being with diminished powers who requires the will of men to break free from an alternate dimension.
It all adds up to a personal story of a man resisting evil and trying desperately to protect both his own soul and that of the girl he loves.